When Michigan's Upper Peninsula (U.P.) has bragging rights to some of the best fall foliage in the nation, it's hard to imagine why you would want to traipse through the woods once those crimson, gold and orange leaves drop to the forest floor. Yet, we are here to tell you there is a very good reason to hike after our peak color show.
You can see more. Much more.
And it's jaw-droppingly beautiful.
Once the fall winds shake those leaves loose, it opens Nature's window to lakes, streams, rock outcroppings, sky and wildlife not visible in the spring through mid-fall. Cinch your boots, wear layers, grab your water bottle and snacks, and see what is beyond the trees.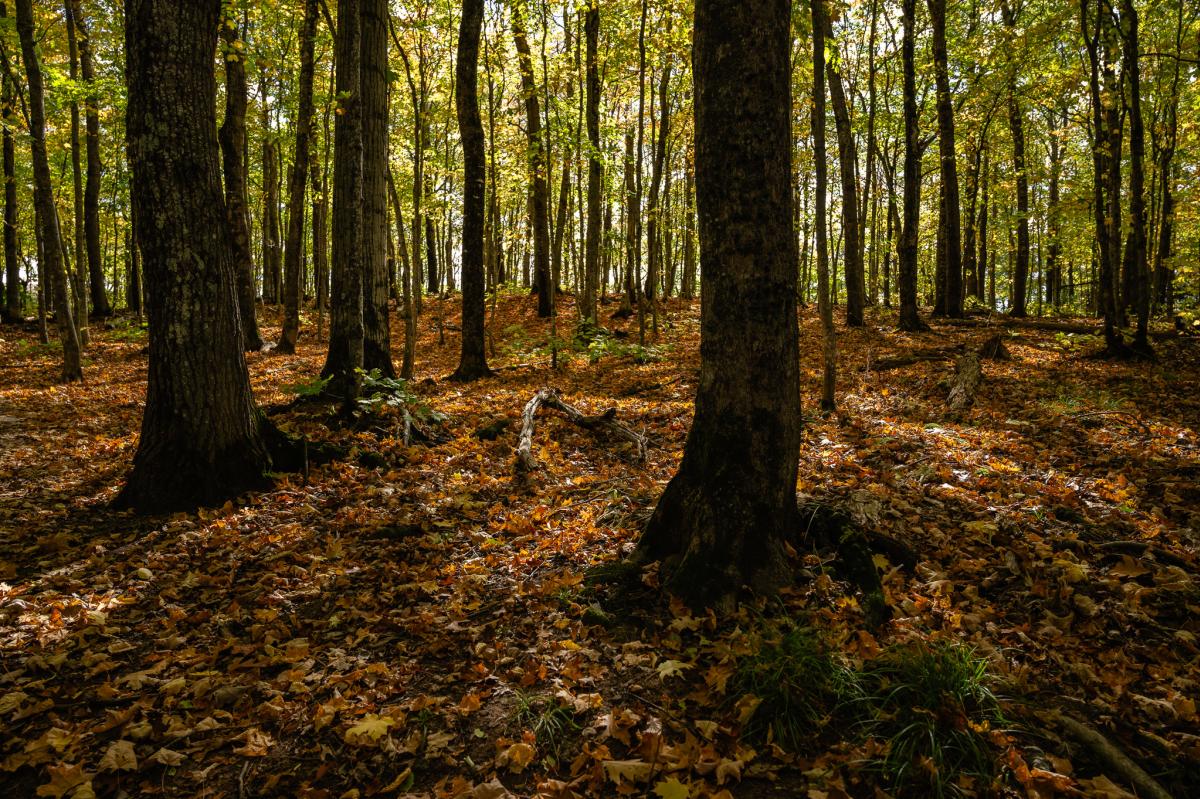 Hiking in the Eastern Upper Peninsula
More than 35 miles of trails. Within the state park are 16 miles of the North Country Trail; including 4 miles along the Tahquamenon River that connect you to the Upper and Lower Falls.
Difficulty: Easy to Intermediate
A highlight is seeing the Upper Falls, one of the largest waterfalls east of the Mississippi River. It has a drop of nearly 50 feet, is 200 feet across and has a maximum flow of 50,000 gallons of water per second
The Lower Falls, downstream from the Upper Falls, is a series of five smaller falls cascading around an island
Potential wildlife sightings: black bear, coyote, otter, deer, fox, porcupine, beaver and mink as you explore the trails
The 1.5-mile trail is accessible from a parking lot. Meanders around pines and deciduous trees.
Difficulty: Easy
Potential wildlife sightings: beavers, beaver dams and beaver-gnawed trees
Explore Central Upper Peninsula trails
The National Park Service describes this as your destination for "quiet solitude, wilderness recreation and spiritual renewal."
Difficulty: Intermediate
A 10-mile Beaver Lake Loop takes you around the beautifully clear waters
A 10.5-mile Lakeshore Trail Loop extends from the Beaver Lake Trail. You will reach Twelvemile Beach where you can walk for miles along Lake Superior's shoreline in either direction. Go west and you will reach the Coves area where you can see the rising cliffs along the shore
A 5.5-mile Beaver Basin Wilderness Loop offers stunning scenes of forests, Little Beaver Lake, Beaver Lake and Lake Superior's shoreline
An 8.2-mile hike out and back from the parking lot on Lakeshore Trail will take you to Spray Falls. You will view the falls from a cliff adjacent to the falls
Potential wildlife sightings: black bear, timber wolf, American marten and fisher and migrating raptors
A 2.8-mile hike, most of it is relatively easy as you take twisty trails through woodlands, rock fields and swampy areas. The last half-mile is a strenuous scramble up a smooth granite face, but wow, the view at the top is worth it! You will see the city of Marquette, Lake Superior, the Huron Mountains and, on a clear day, Pictured Rocks National Lakeshore.
Difficulty: Intermediate to Challenging
This 40-mile trail roughly follows the ancient portage route of the Chippewa between Lake Michigan (Rapid River) and Lake Superior (Munising). It parallels the Whitefish River and offers amazing views of the Whitefish River Valley. It follows the river bluff for a considerable distance. Carry drinking water.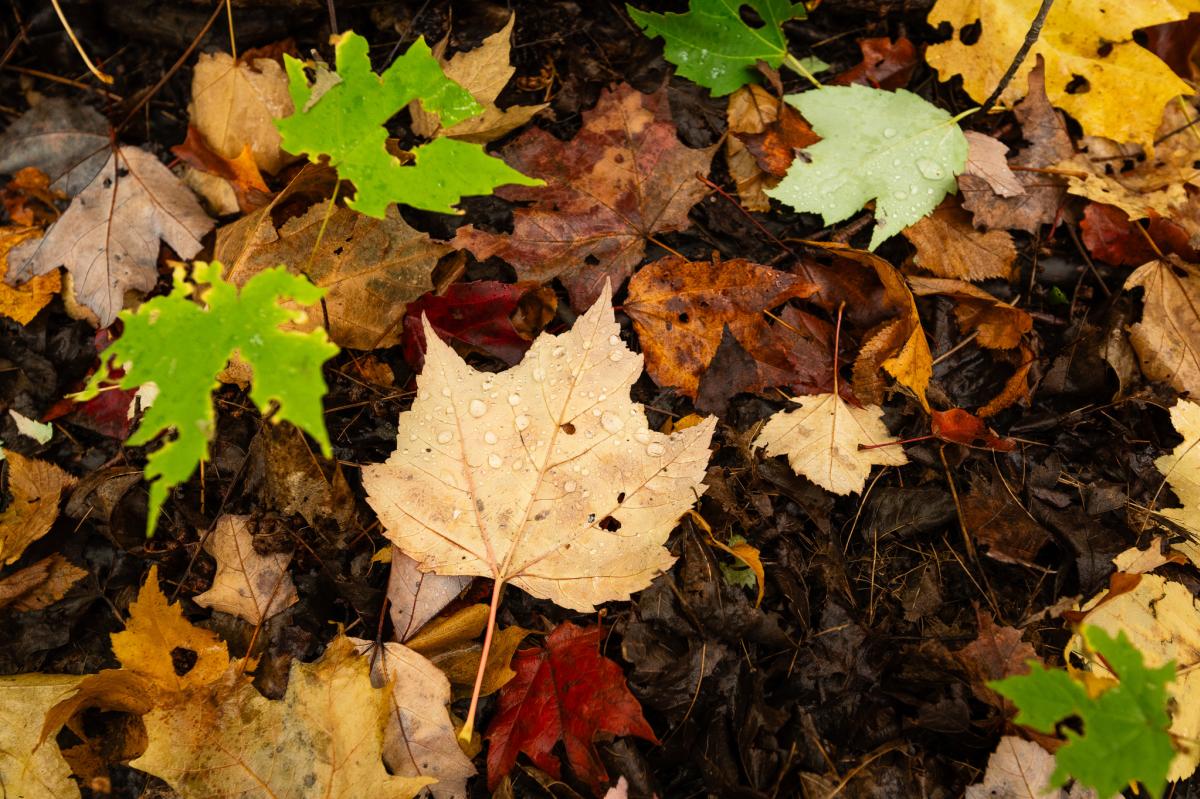 Hikes to match your skills in the Western Upper Peninsula
Escarpment Trail, Porcupine Mountains Wilderness State Park, Ontonagon
8.8-miles of breathtaking views that combine rocky bluffs and sheer cliffs with alpine-like vistas of the Upper Carp River Valley and the picturesque Lake of the Clouds.
This 1.5-mile out-and-back trail descends steeply to the Sturgeon River Gorge. Take in stunning views of the large foaming and broiling Sturgeon Falls from the eastern side of the gorge. This is a heavily forested, remote area so when the leaves fall, it's an exciting opportunity to see what is beyond the trees.
Difficulty: Intermediate
Potential wildlife sightings: black bears, bald eagles and numerous birds
Mount Baldy Trail, Helmut & Candis Stern Preserve, Eagle Harbor
This 6-mile out-and-back hike is not for the faint of heart. It can take two hours to climb the three miles to the towering summit 750 feet above Lake Superior. Your heart-pounding reward is a priceless view of Lake Superior and the Keweenaw Peninsula!
Difficulty: Intermediate to Strenuous
Potential wildlife sightings: With a watchful eye and a willingness to stop and take in your surroundings (binoculars help as well) you may spot black bear, ruffed grouse and the elusive snowshoe hare
Bare Bluff Trail, Russell and Miriam Grinnell Memorial Nature Sanctuary at Bare Bluff, Bete Grise
This 3.1-mile hike takes preparation and caution, but if you are an experienced hiker, few trails are more exhilarating in the Midwest. This sanctuary near the tip of the Keweenaw Peninsula contains stunning geological features — exposed cliffs, bluffs and forests.
Difficulty: Strenuous
Portions of the trail are along steep cliffs and there are slippery sections where you need to watch your footing
It can take two hours to half a day to make it to the top of Bare Bluff which rises 588 feet above Lake Superior
The view is mesmerizing as you look 180-degrees out at Manitou Island to Point Isabelle to Bete Grise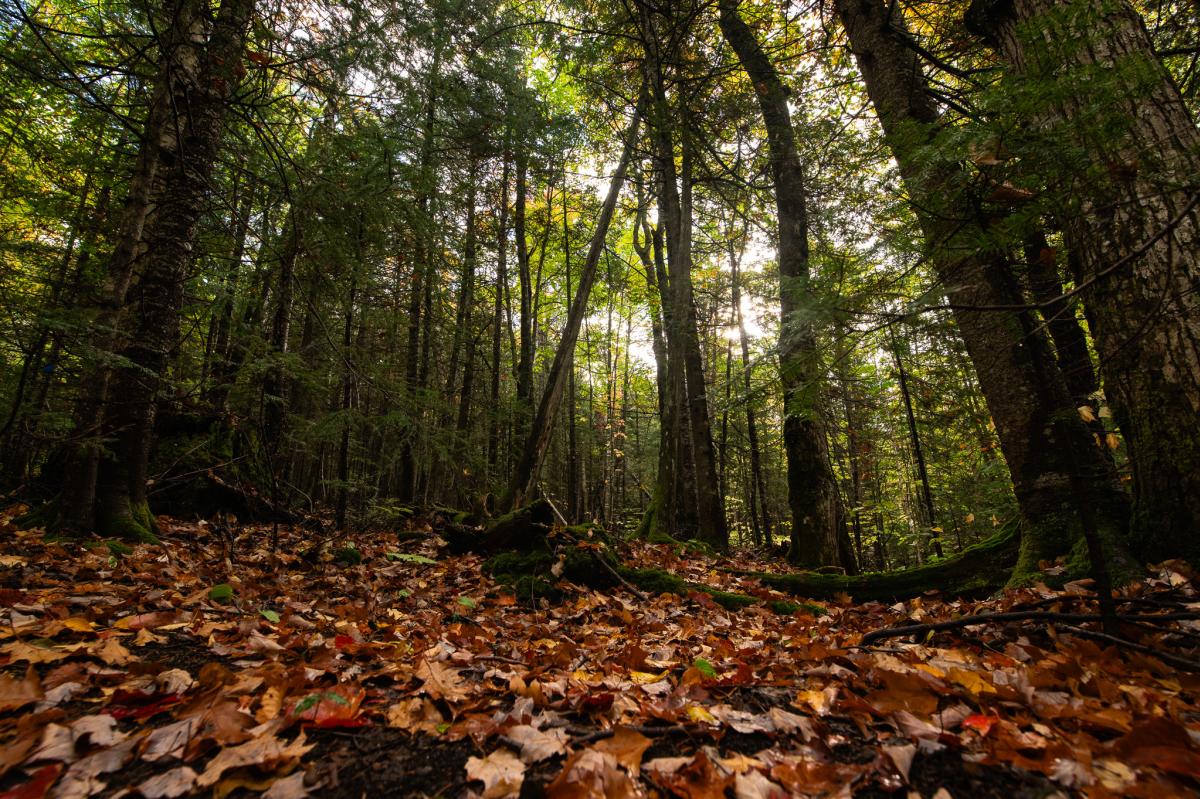 This scenic 4.5-mile hike takes you to the lagoon where Black Creek and Hills Creek meet and then on to the sanctuary's 1,300 feet of Lake Superior shoreline. Hikers start in the flat back dunes, cross through forests and past active beaver ponds before reaching the Big Lake. Along Hills Creek, old stamp sand deposits are remaining from the copper mining era, as well as black, non-magnetic basalt sand and rocks of all sizes.
Difficulty: Intermediate
Potential wildlife sightings: wolves, black bears, beavers and moose
Go outside and play! There are so many other trails to put your boots down on throughout the Upper Peninsula. Plan to stay a few days, and see more of this amazing wilderness just by standing still. Please upload your photos to our Fall Photo Crowdriff Collector below.