Ride our Breathtaking Waters
With three Great Lakes (Huron, Michigan and Superior), 4,000+ inland lakes and 12,000 miles of rivers and streams, the U.P. is your water sports paradise. Bring your own watercraft or rent from our shops. The spring thaw creates the fastest waterways. But our fresh, clear waters in summer, fall and winter will also bring you back again and again.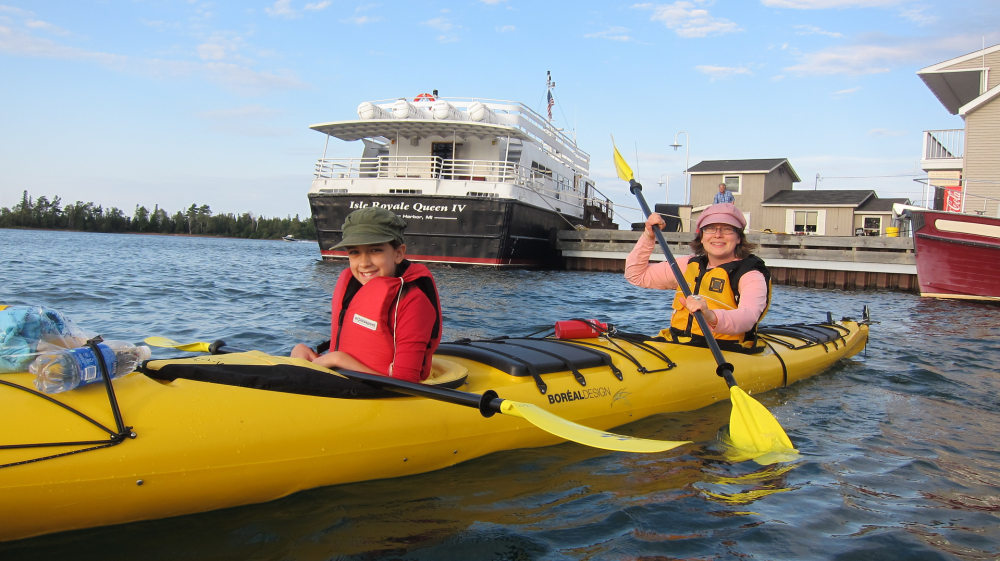 Boating, Sailing, Rowing
Whether you take to the water in a wooden skiff or a custom-built yacht, you will carry on a centuries-old tradition of seeing the U.P. riding its waves. Go full-throttle in your runabout as your teens cling to their wave-pounding tube. Feel the adrenaline rush when the wind catches your boat sails in Whitefish Bay. Take sunrise and sunset cruises under the Mackinac Bridge. Race from Chicago or Detroit to Mackinac Island against some of the best sailors. And on balmy evenings, watch the stars pierce the dark sky as rippling waves gently rock your rowboat.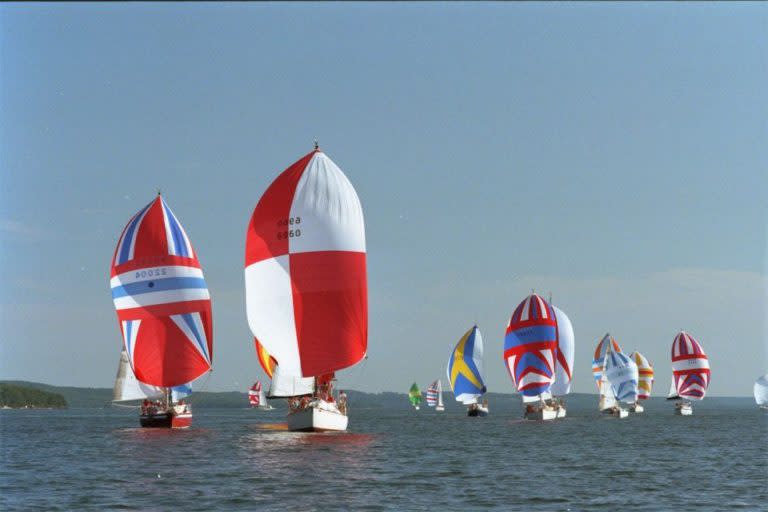 Paddling
In the U.P., paddling really isn't a silent sport. As you dip your paddles into our waves, you will hear the thunder of waterfalls, the rush of rapids, the call of loons and the whisper of breezes stirring ancient cedars.
If you are a first-time paddler, you can ease your kayak or canoe across mirror-smooth lakes and down lazy streams and rivers. Take a trip with family and friends out to Lake Superior on the Two-Hearted River. Glide past the white limestone cliffs of Snail Shell Harbor on the coast of the Garden Peninsula. Or weave your way between the Les Cheneaux Islands on a guided kayak eco-tour.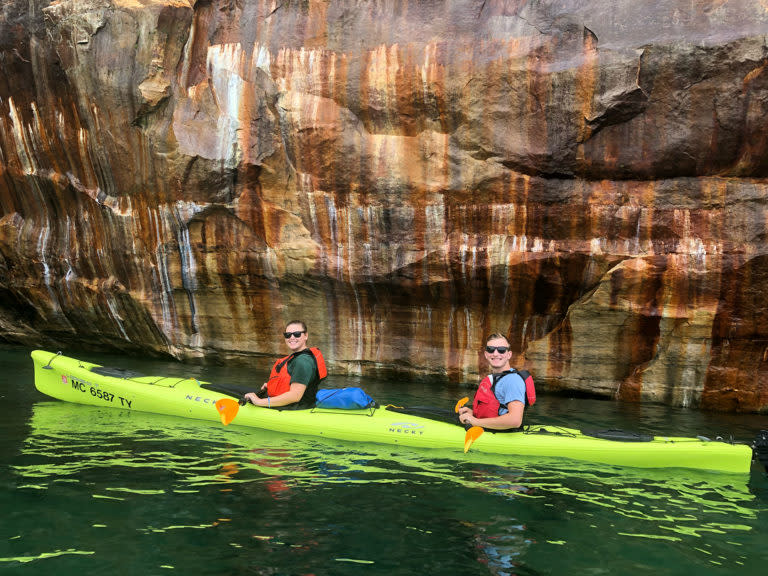 Experienced paddlers and rafters can brave the Class IV whitewater rapids of Piers Gorge on the Menominee River. Plummet down a 10-foot waterfall and ride the churning waves between the canyon walls. Or take a guided kayak tour along Lake Superior's colorful sandstone cliffs, past splashing waterfalls and beneath a towering arch at Pictured Rocks National Lakeshore.
You can do yoga on a stand up paddle board by the shores of Mackinac Island. Plan a long sea kayak adventure on the Lake Superior Hiawatha Water Trail from Munising to Marquette to Big Bay. Canoe or sea kayak Isle Royale's miles of inland lakes and Lake Superior bays, listening for the howl of wolves. It's unforgettable.
Jet Skiing
You do not have to slow down when you come to the U.P. Go faster on our lakes, jumping waves at up to 45 mph on your own or rented jet ski!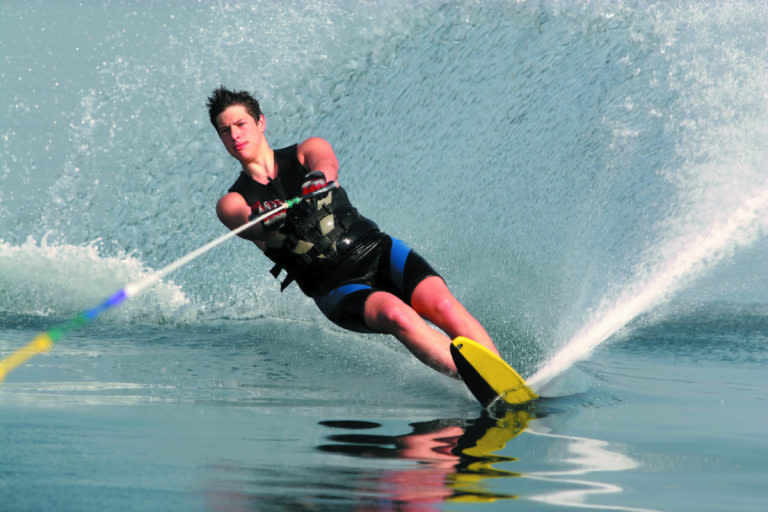 Wakeboarding, Water Skiing and Kneeboarding
Name your thrill. Go airborne on your wakeboard. Slice through your boat's wake on water skis. Feel the cool spray on your shoulders as you bodyboard or kneeboard. Our wide-open H2O playgrounds are rarely crowded so you can spend hours perfecting what you love to do.
Surfing, Windsurfing, Kitesurfing and Parasailing
Surf in the U.P.? You bet. Pull on a wetsuit, grab your board and head to Lake Superior. The peak season is between October and March. That's when the gales kick up swells as high as 30 feet (although you can get your surfing fix on this massive inland sea's 6 to 10 footers).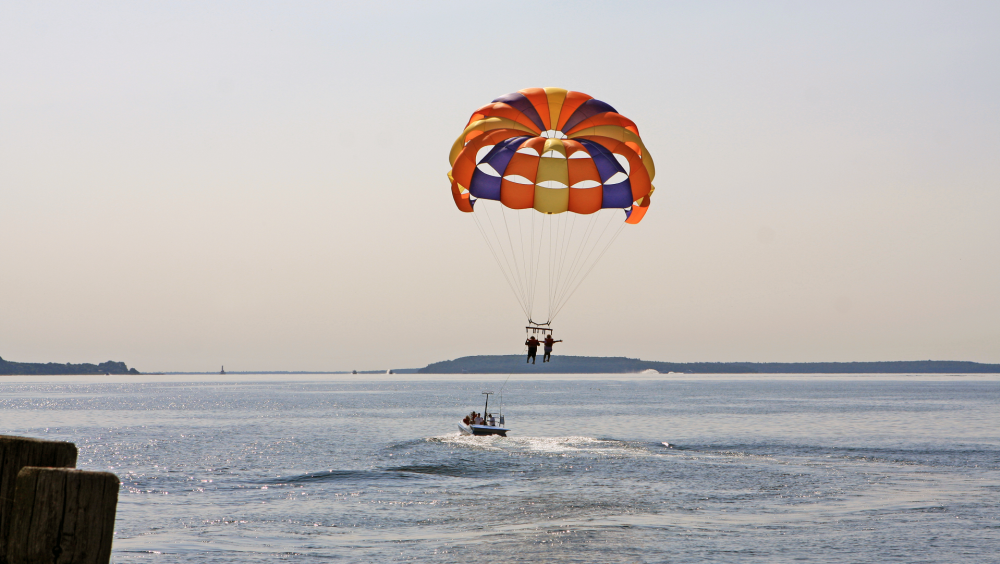 Where are the big waves? Near Marquette, locals surf at McCarty's Cove just to the left of the city's landmark red lighthouse, on Middle Bay off the shores of Presque Isle and at Gitchi Gumi RV Park beach along M-28, east of Harvey. On the west side of the Keweenaw Peninsula head for McLain State Park near Hancock or you can occasionally ride some big ones off Great Sand Bay.
Windsurfing, kitesurfing and parasailing let you harness the wind's power high above or on the water. Lessons are available in the Escanaba area for kitesurfing across Little Bays de Noc in the warmer months and snowkiting in the winter.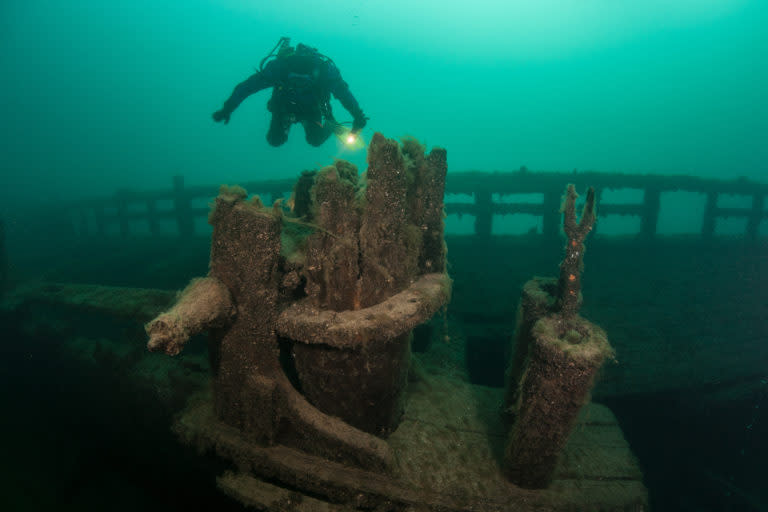 Scuba Diving, Snorkeling and Cliff Jumping
In the U.P., it is eerily exhilarating to scuba dive down to sunken ships in Whitefish Bay or off the shores of Drummond Island. Or to snorkel or dive to explore the watery collection of mid- to late 1800s artifacts off the slag beach at Fayette Historic Townsite.
If you thrive on being an extreme daredevil, few water sports in the U.P. rival cliff jumping from the Blackrocks cliffs at Marquette's Presque Isle. For additional adventure, wade out in waist-deep water to Little Presque Isle, where up to 30-foot jumps will entice you into Lake Superior. South of L'Anse off US Hwy 41, the Canyon Falls and gorge offer 10- to 15-foot and 30-foot cliff jumps into the Sturgeon River.