Fall Color Routes
Ask fall color seekers their favorite destinations and Michigan's Upper Peninsula makes their lists. Seven million acres of tree coverage, the pristine shores of three Great Lakes, picturesque historic lighthouses, mirror-calm inland lakes and roaring waterfalls make this a fall getaway no other U.S. destination can match (USA Today readers voted the U.P. the number one destination for fall color – again).
The leaf show begins when our daylight hours get shorter in mid-September and the night air grows crisp. First, there's a spatter painting of scarlet reds and sunny yellows amid acres of green. Then, almost overnight, the hardwood forests explode in reds, oranges, yellows, purples, browns and greens. The colors intensify and peak by mid-October. But this breathtaking show continues for a couple more weeks, especially along tree-canopied roads near the shorelines of Lakes Huron, Michigan and Superior.
Below are 10 of our favorite fall color routes across the U.P. (nearly 1,500 gorgeous, leafy miles). To help plan your trip, check our weekly color reports here for our eastern, central and western regions.
Fall Tour 1 – 100 Miles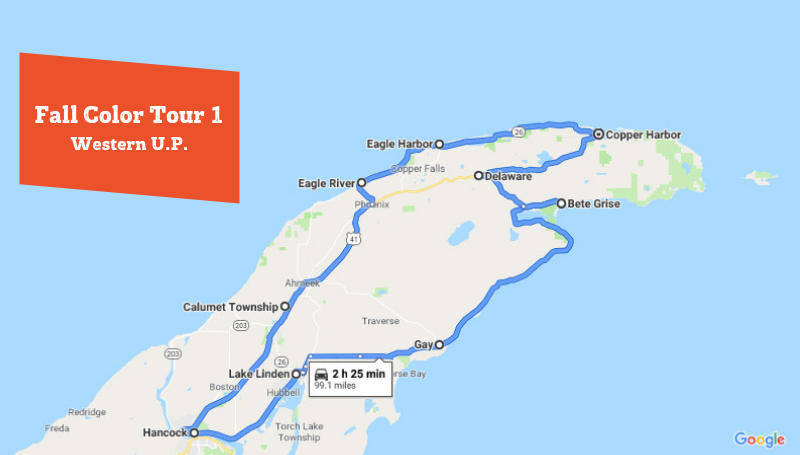 Fall Tour 2 – 225 Miles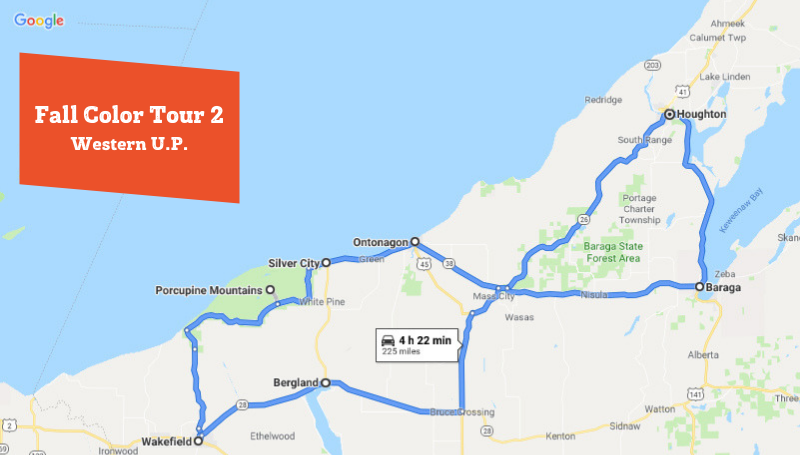 Fall Tour 3 – 221 miles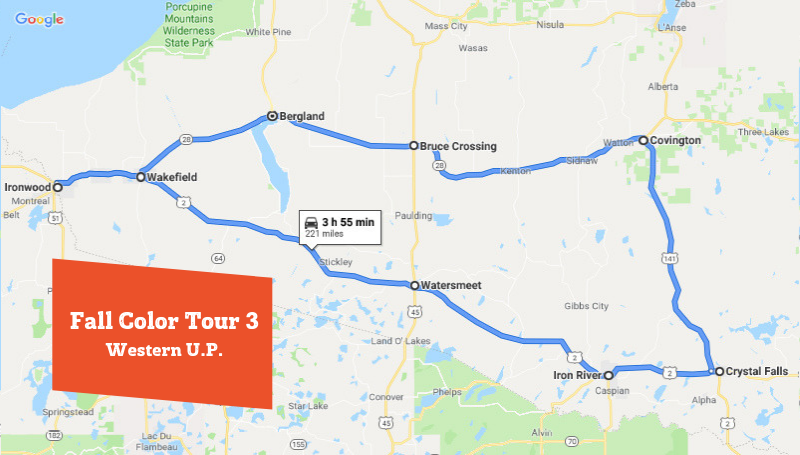 Fall Tour 4 – 177 Miles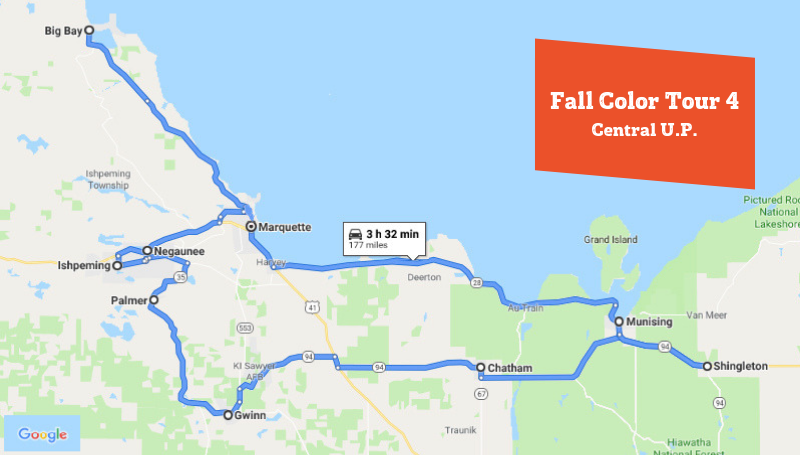 Fall Tour 5 – 127 Miles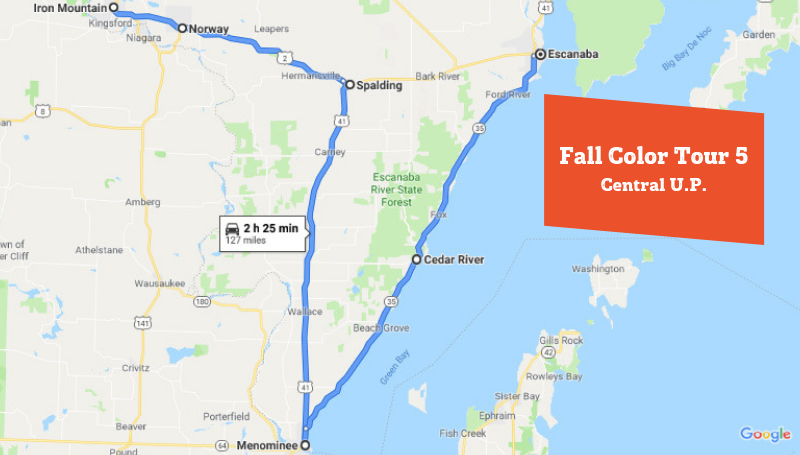 Fall Tour 6 – 144 Miles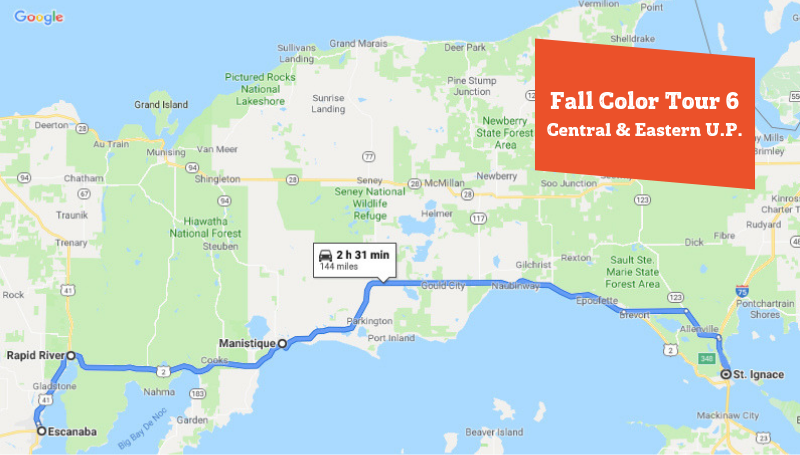 Fall Tour 7 – 160 miles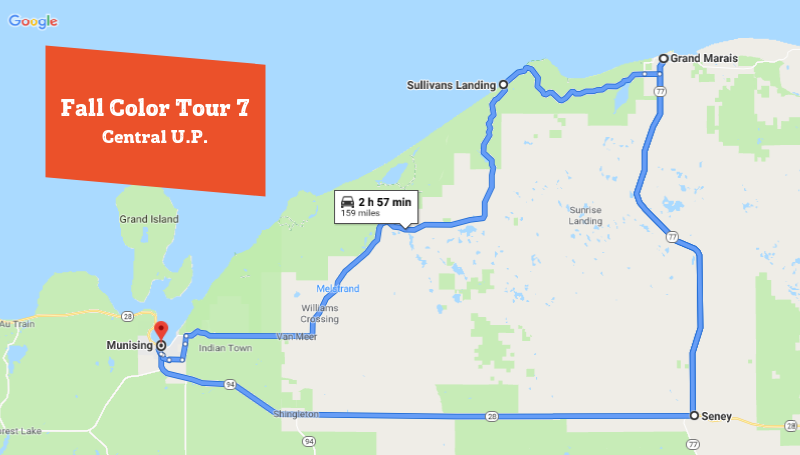 Fall Tour 8 – 172 Miles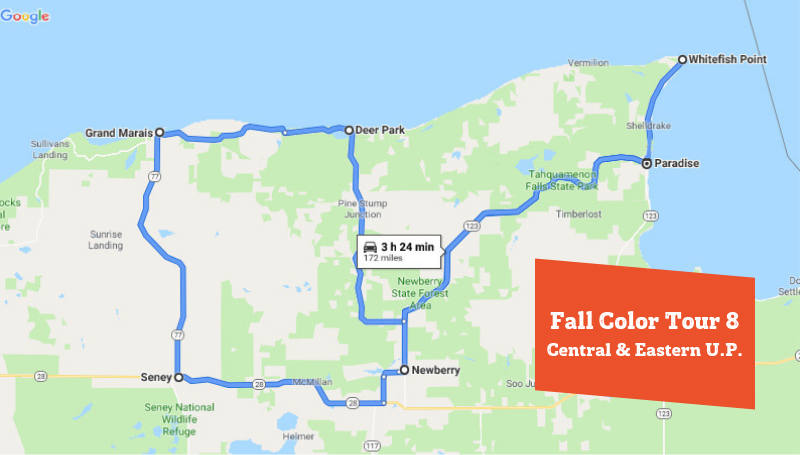 Fall Tour 9 – 81 Miles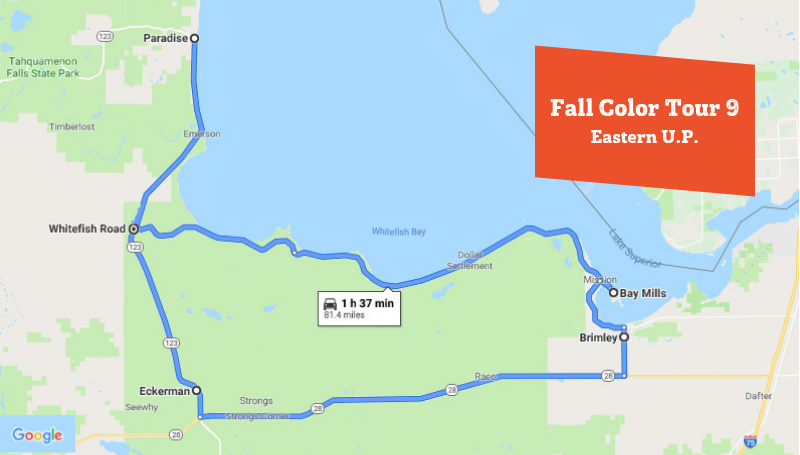 Fall Tour 10 – 168 Miles