Discover Unique and Quirky U.P. Attractions
The U.P. is renowned for its natural beauty, wildlife and wonderful cultural experiences, but it also has its share of unique and quirky pit stops. Here are seven roadside attractions you'll want to pull off to see as you cruise our coastal roads and byways.
WESTERN U.P.
6559 State Highway M26, Eagle Harbor - Open May through mid-October, Monday through Saturday, 10 a.m. to 5 p.m.
If you find yourself venturing up the Keweenaw Peninsula you must stop at this unique shop located right on M-26. Monks from the Society of St. John sell their locally-sourced jams, baked goods, coffee and other tasty treats. Grab a delicious muffin or two and get some jam to take home. And yes, these are real monks. That's their monastery across the street.
Once you fill up on sweets and other goodies, walk a few paces up the road to access the Monastic Park trails. Here you will be able to view the waterfall, Jacobs Falls. Quite a roadside attraction.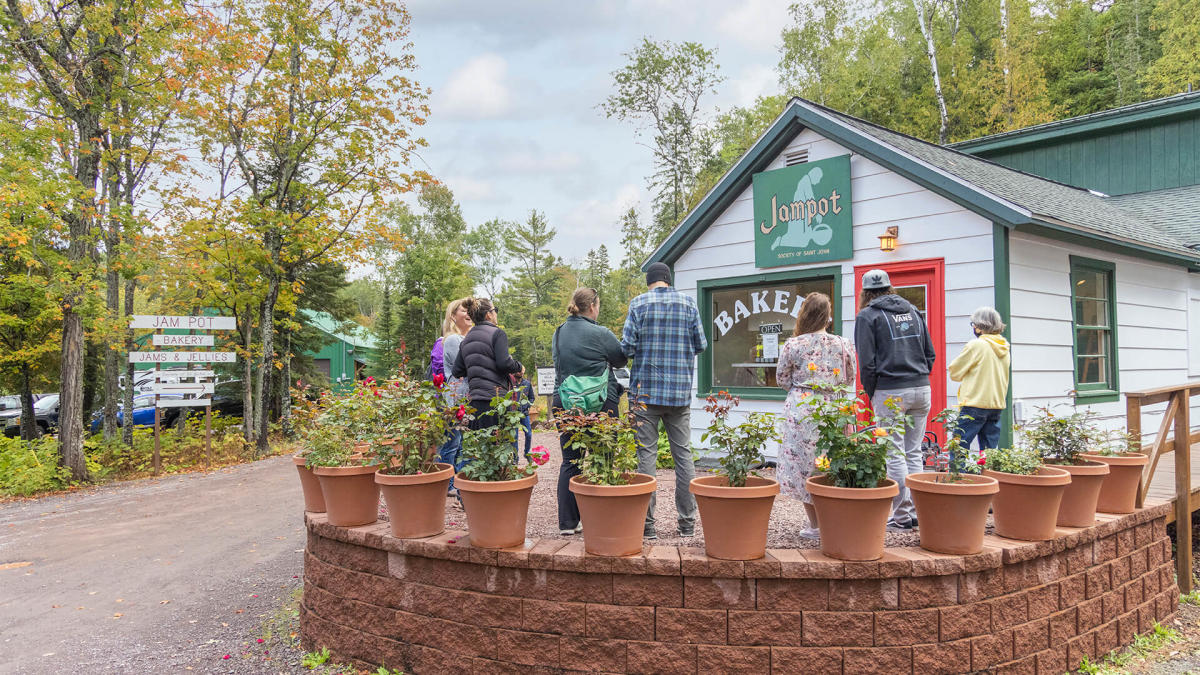 200 Adventure Ave, Greenland, MI 49929 - The mine is open end of May-October; trails year-round
If you find yourself passing through Greenland on M38 you should pull off at the Adventure Mining Company.  Here you can discover what it is like to be inside the copper mines that built much of the UP. The Adventure Mining Company offers tours of varying difficulty and length, from a breezy 45-minute tour to a six-hour deep dive into mining history. They also offer 4 miles of biking and hiking trails if being underground is not your thing.
If you are feeling extra adventurous take the Captain's Tour, a six-hour journey through the first two levels of the mine. You'll even be provided an underground pasty lunch, how authentic!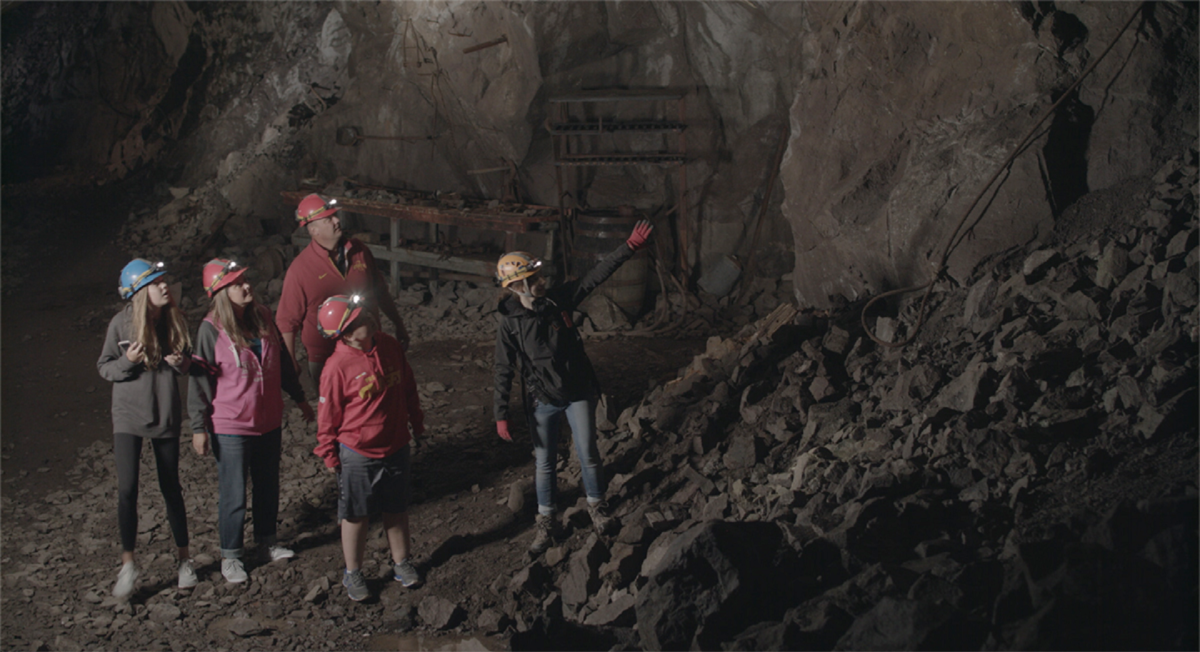 CENTRAL U.P.
490 North Steel St, Ishpeming Township
Are you a big fan of all things zany? This Yooper-themed museum is sure to impress. Located right off US 41 on your way into Marquette, it is hard to miss.  Featuring Yooper innovations such as "Big Gus" da largest working chainsaw in da world, a walk through here is a walk into UP culture. There is even a "Deer Camp," it doesn't get more Yooper than that, eh?
Looking to shop? You and your travel companions will find countless treasures in da gift store. Yooper themed gag gifts and memorabilia so that you can bring a piece of da U.P. home with you. Did we mention there is also a rock shop? Your inner geologist will be thrilled to see da rare local minerals, including "Yoopa-Lights," a syenite that glows orange under U.V. light (can't get cooler than that). There's also the usual rock-store stuff from around the world. Here's your chance to get a hand-crafted stone goblet or clock for back home, too.
2800 M-28, Marquette, MI 49855 - Open 7 days a week; free
You won't even have to leave your car for this one!  Off of M-28 as you leave Marquette, Lakenenland is a drive-through sculpture park. If you prefer to stretch your legs,  park the car and take in the sculptures by foot. Here you'll see Tom Lakenen's handiwork, dozens of handmade metal works of art.  You'll find yourself amazed by the creative energy that went into these sculptures!
Lakenenland has picnic areas if you are feeling hungry at this point of your voyage. There is also a bog walk and a bandshell. On the weekends you may even find yourself some live local entertainment!
EASTERN U.P.
5. US Highway 2 Coastline
Naubinway to St. Ignace - Visit during daylight
Okay, this one feels a little bit like cheating. However, the views for this 60+-minute drive as well as the ample turn-off space make it well worth mentioning. The Lake Michigan coastline along US Highway 2 between St. Ignace and Naubinway features some truly breathtaking, authentic Pure Michigan views. The coastline changes from rocky wooded areas to sandy beaches with rolling dunes, a classic, diverse U.P. landscape.
Insider's Tip: Bring your camera and take this drive just before dusk. Park at one of the many pull-offs. set up your tripod and capture a wild Yooper sunset.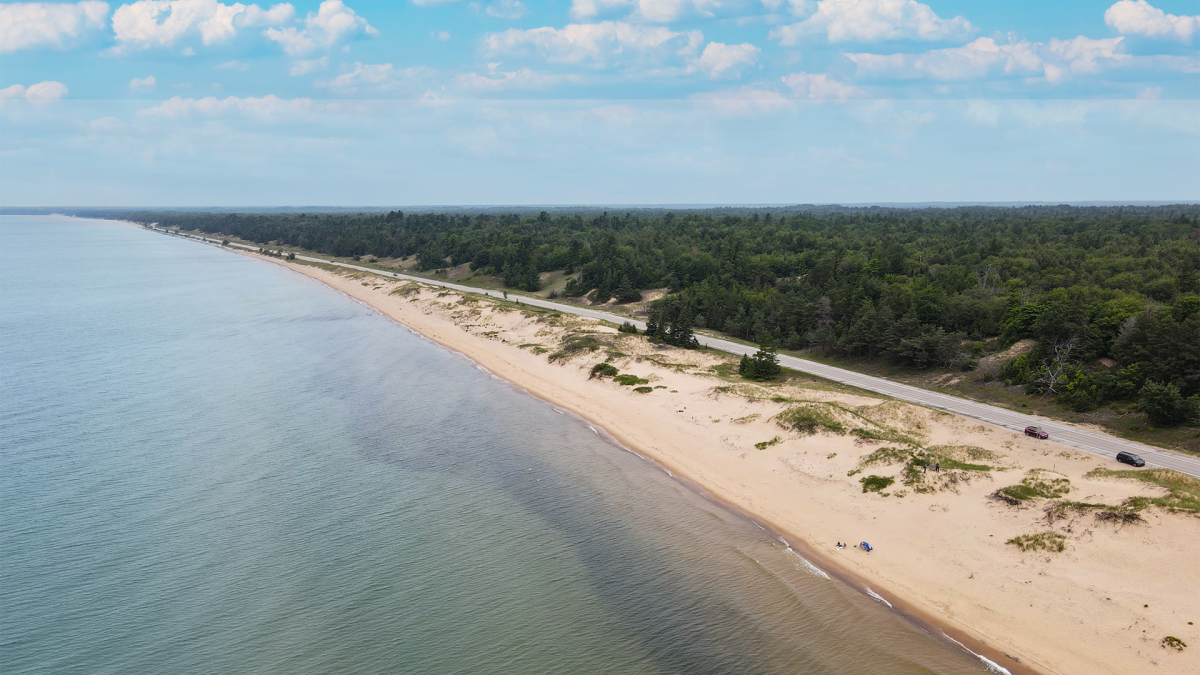 N916 Martin Lake Rd, St Ignace, MI 49781- Open rain-or-shine,  May through mid-October
Speaking of US Highway 2, this next attraction is right off the highway near St. Ignace and was voted Michigan's No.1 unusual attraction by readers of Michigan Living Magazine (AAA). The Mystery Spot is a great place to stop if you've been stuck in the car for hours and need to get your blood pumping again.  There is ziplining, a human maze, 18-hole mini-golf and more.  More you say?  Take the guided tour and discover mind-bending natural phenomena that will have you scratching your head and wondering how.
If adrenaline is not your thing, there is a gift shop where you can get your Mystery Spot paraphernalia. People will ask where you got it from and you can tell them it's a Mystery!
1674 Refuge Entrance Rd, Seney - May 15th to October 20; winter access limited
Many locals will tell you that the "Seney Stretch" of highway is quite a bore.  Well if you find yourself traversing it, bore no more. The Seney National Wildlife Refuge is a beautiful animal-filled sanctuary, particularly renowned for the migratory birds that visit here. The refuge consists of a seven-mile auto tour with multiple observation decks overlooking the landscape. There are 10 miles of hiking trails waiting to be explored and a Visitor's Center where you can learn all about the history and wildlife of the refuge.
A little fun fact, if you visit in the spring you might catch a rare U.P. sighting.  Black bears and their cubs are known to make this refuge their home. Keep your eyes out for mama bear and her little ones (but remember, as cute as cubs are, they are WILD.)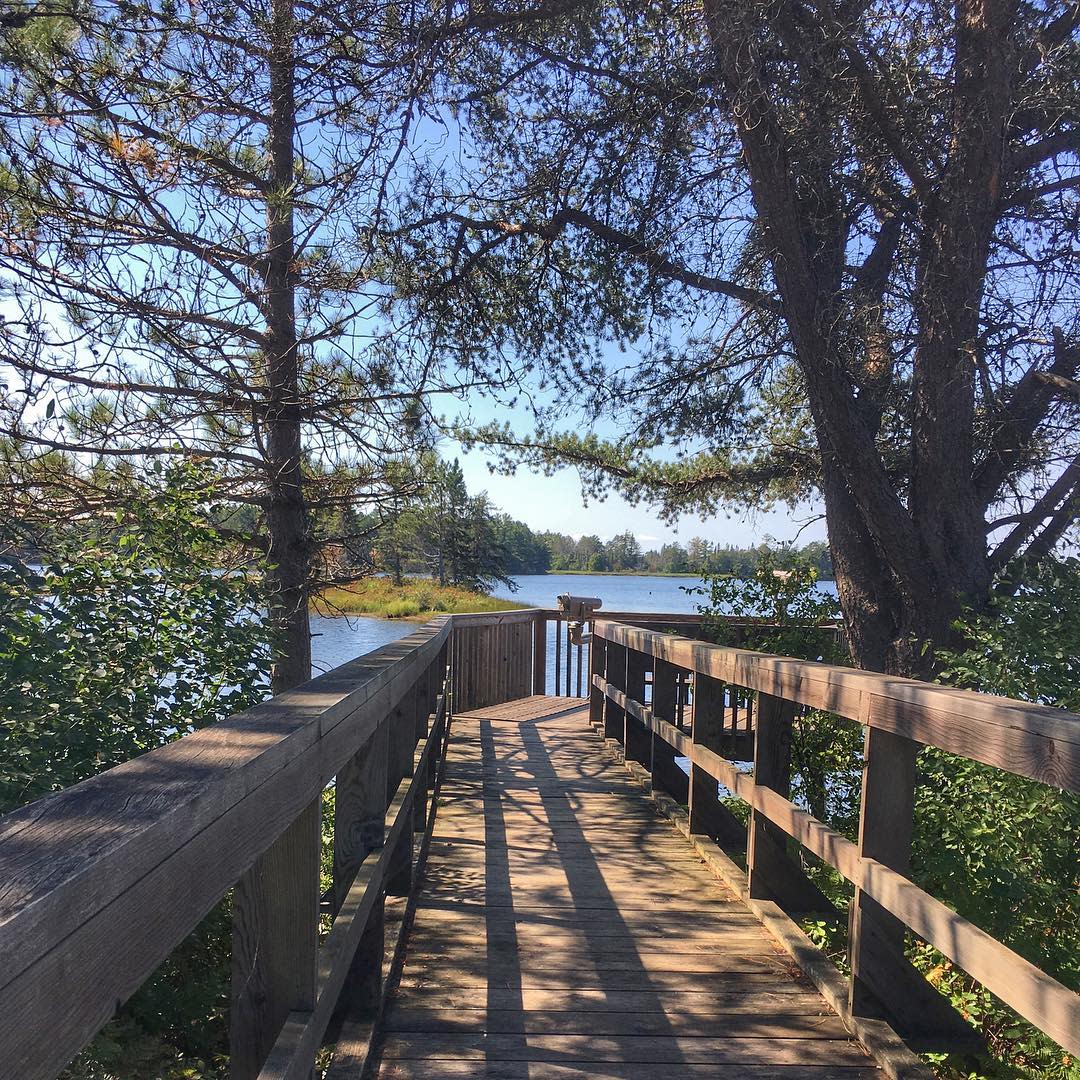 Wah, these roadside attractions sure do sound like fun, eh?!  We hope your next U.P. adventure will include some of these stops. A big ol' Yooper gold star for anyone who manages to visit all seven! 
Oh, and be sure to subscribe to our e-newsletter to get a steady stream of all things UP.